Podcast
Author interviews, reading recommendations
& book group chats from UK schools.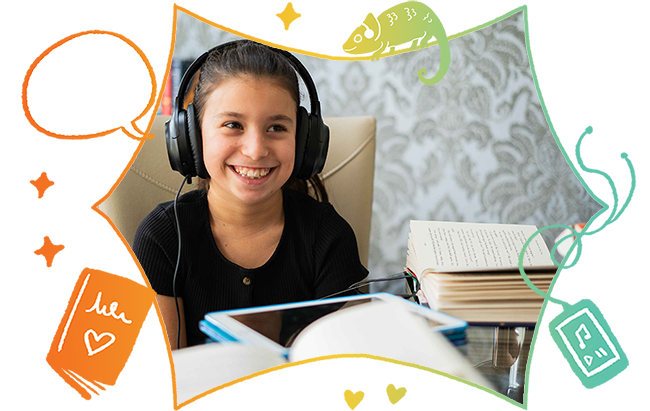 Listen up! It's podcast time...
---
Tune into the Tales by Mail podcast where your reading adventures continue!
We'll chat to the authors of our featured books and our school Pod Squad will share their thoughts. Plus there'll be reading recommendations aplenty to tide you over until your next Tales by Mail box arrives!
---
Be part of our Podcast
We need YOUR school book group!
We're looking for school book groups to join the Pod Squad (our team of awesome young readers) and host future podcast chats. Ask your teacher to fill out our application form, using the button below.
Review YOUR favourite book!
Record yourself telling us (and our book-loving listeners) about your favourite read. We'll pick the best book reviews to feature in our future podcasts. Use the button below for tips on how to record your review.